Nestled close to the Oregon border you'll find Walla Walla, a city with a funny name but a wealth of experiences for tourists.
While Seattle grabs most of Washington State's tourism the headlines today, this town some four hours away became Washington's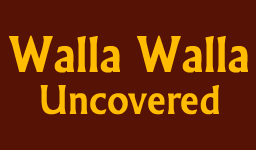 largest during the gold rush. At one point it was even considered as a possible state capital, but something tells me the locals are happy it was their little secret until recently. Now people make it a point to travel to Walla Walla – especially for wine.
This is an area steeped in history, and its attractions often pay tribute to it. Explorers Lewis and Clark took a shortcut through Walla Walla County during their historic expedition. Today tourists can view their campsite two miles east of Dayton and see a life-sized diorama depicting their time in the region at Fort Walla Walla Museum.
Main Street may have all the contemporary amenities you'd expect from a major street, but it's also home to some of Washington's oldest buildings. The restored road is home to retail stores, alfresco cafes, and art galleries. Special events like the local farmers market and Summer Sounds on the Plaza concerts bring color to this culturally significant area.
Walla Walla's distinctive name comes from a Native American dialect; it's translated as "many waters." Those waters today are used for canoeing and boating. If you'd prefer to get active on dry land, consider exploring one of the area's 17 public parks, or get extreme at the local BMX Track and Skateboard Park. Once the weather cools, the landscape is perfect for snowboarding, and downhill and cross-country skiing.
In the last decade Walla Walla's wine industry has flourished, and today it's a popular travel destination for wine enthusiasts from around the globe. There are more than 100 wineries in Walla Walla, with most growing the region's Bordeaux-style specialties: merlot, cabernet, and the increasingly popular syrah. Sample the local drops at the tasting rooms of Spring Valley Vineyards, Reininger Winery, Amavi Cellars, and the many smaller boutique vineyards.
While you're enjoying the countryside, make sure you partake in some of Walla Walla's famous fresh fruit and vegetables. The region's sweet onions are legendary, but if you're planning a romantic vacation you may want to partake in the less pungent produce. Between May and October, you can visit the downtown farmers' markets every Saturday and Sunday morning. Local growers showcase their wares, which include sweet corn, asparagus, cherries, and strawberries. The markets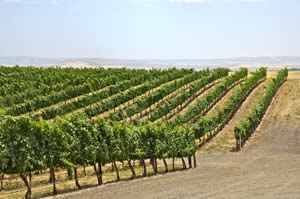 are also a great place to shop for fresh baked goods, flowers, and arts and crafts.
Walla Walla has a number of great restaurants for breakfast, lunch, and dinner.  Check out a list of our Walla Walla Restaurants.
In recent years Walla Walla has transformed itself from a dusty small gold rush town to a cosmopolitan gourmet haven in the vein of Napa Valley or Sonoma, although happily, it hasn't adopted the Californian prices.
Note: Special thanks to Marley Lucas for his contributions to our Walla Walla winery profiles.